How the GoFog Humidification System Works
Pressure is added to purified water using the GoFog™ Humidification System which is then dispersed through our advanced atomizing fog nozzles. This generates billions of tiny fog droplets that can be injected directly into a room or HVAC system. This is all done with a small horsepower pump and requires no compressed air. The tiny fog droplets easily evaporate by using the heat energy from the surrounding air.
---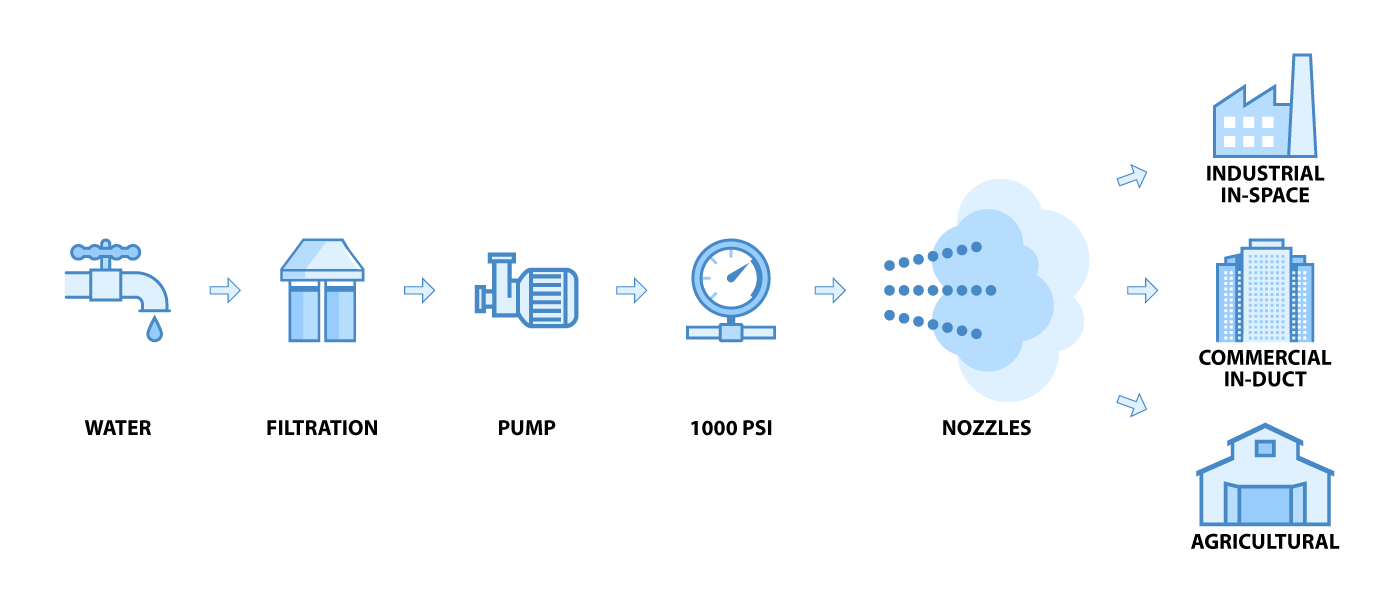 Latest Nozzle Technology
Expertly crafted stainless steel GoFog™ Nozzles with integral anti-drip and redundant water filter provide consistent fog droplets that are less than 20 microns in size. The nozzles are evenly installed on stainless steel manifolds to provide uniform distribution.
---