Commercial Humidification Systems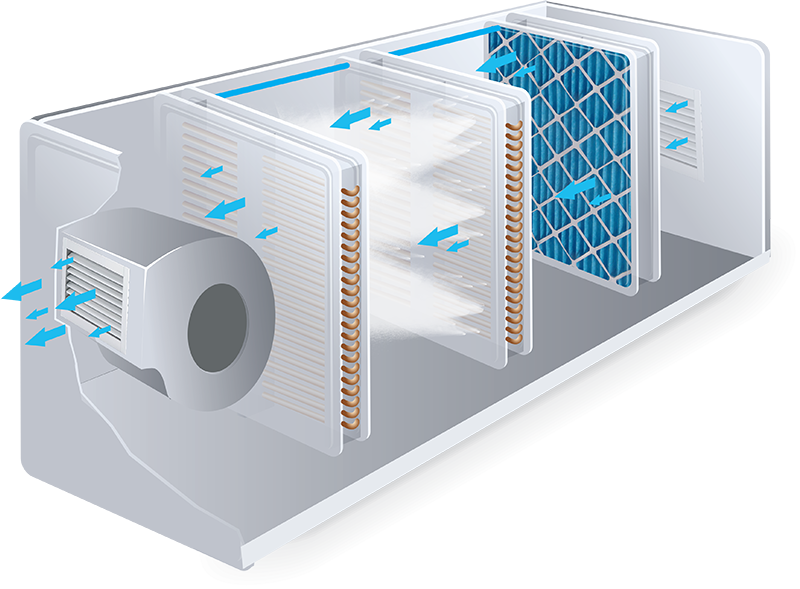 The benefits of accurate humidity control in a building's HVAC system are well documented, but proper application and advanced technologies are often overlooked for more traditional methods. With commercial humidification systems from GoFog, businesses across a wide variety of industries can reduce their energy consumption, improve the quality of their products and preserve their resources for longer. The many advantages of our commercial humidification solutions include the following.
Our system uses a fraction of the energy used by traditional humidifiers because the surrounding air provides the energy for evaporation. This delivers a return on investment in less than one year, in many cases.
No harmful chemicals or minerals are added to your building's HVAC system. Our system provides humidity through reverse osmosis of demineralized water.
Our system features a redundant pump system with automatic switchover that is easily integrated for critical applications.
Precise humidity control (+/-1%RH) can be provided by modulating the fog output with staging valves.
Our commercial grade humidifiers can be found in many settings because they can offer significant benefits depending on a business's needs. For example:
Offices can increase productivity and reduce the number of employee sick days with our help. That's because maintaining a proper level of moisture in the air can reduce or eliminate dry eyes, viruses and asthma symptoms.
Data centers can offer greater security and reliability in their servers. A commercial fogger humidifier helps prevent static electricity from building up and causing a short.
Pharmaceutical companies can realize better results when producing sensitive medications because an appropriate humidity level ensures that they retain their full quality.
---
Download Commercial Specification (PDF)
Download Commercial Specification (Word)
Download the GoFog System Brochure