Laboratory and Healthcare Humidification Systems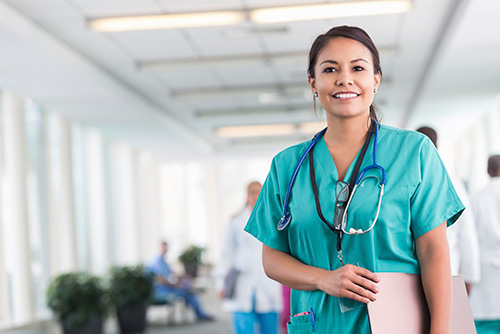 All laboratory and healthcare facilities are equipped with advanced climate and ventilation control. The proper temperature and humidity must be maintained within prescribed limits to ensure the performance of each test or procedure being performed. A comfortable working environment is also to be considered with most conditions ranging from 68-72F with a relative humidity of 35-60%.
Many of these rooms operate under negative pressure to adjoining areas and do not return any air into the building. This makes the HVAC system more sensitive to the outside air conditions and therefore the temperature and humidity control must be able to adjust quickly for these changing conditions.
Maintaining proper moisture content in the air is especially important as low humidity creates the perfect environment for viruses and bacteria to flourish and high humidity increases the risk of mold. GoFog™ laboratory and healthcare humidification systems delivers precise humidity control for a safe and stable environment.
The many benefits of the GoFog™ laboratory and healthcare humidification systems include:
Improved IAQ (Indoor Air Quality)
Reduced respiratory infections.
Uses pure demineralized water with no chemical additives.
Reduce or eliminate issues related to static electricity.
ASHRAE Approves the use of Atomizing Humidifiers in Health Care Facilities