Museum and Art Gallery Humidification Systems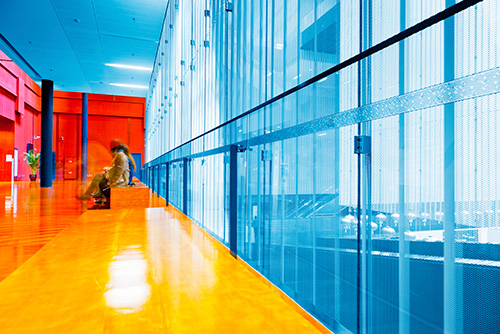 Protecting a museum's collection requires extraordinary security and control of environmental conditions. Pollution, illumination, and temperature are all key environmental concerns but the primary risk is humidity.
Artwork, rare documents, and other precious artifacts will absorb and release moisture from the surrounding air. In low humidity conditions, cracking and chipping can occur. While high humidity conditions encourage mold growth and biological threats. The changing from low to high humidity levels promotes surface damage and the loosening of joints as different materials contract and expand at different rates.
When designing the environmental control system, a "one size fits all approach" may have been common in the past, but more recently museums are encouraged to work closely with the mechanical design team. This collaborative design review will ensure that proper environmental conditions are being provided for individual spaces, and that they are done so with a close eye on energy conservation. The type of humidifier and the way it is controlled will have a substantial effect on energy consumption which could hinder those who are already on a tight operational budget.
 The many benefits of the GoFog™ museum and art gallery humidification systems include:
Eliminate warping, shrinkage, and cracking caused from inconsistent humidity levels.
Maintains the proper moisture level, improving strength and stability.
Reacts quickly to stabilize humidity fluctuations resulting from environmental changes.
Redundant Pump Systems provide uninterrupted service during maintenance.