High Availability Fog Systems
Tuesday, August 22nd, 2017
---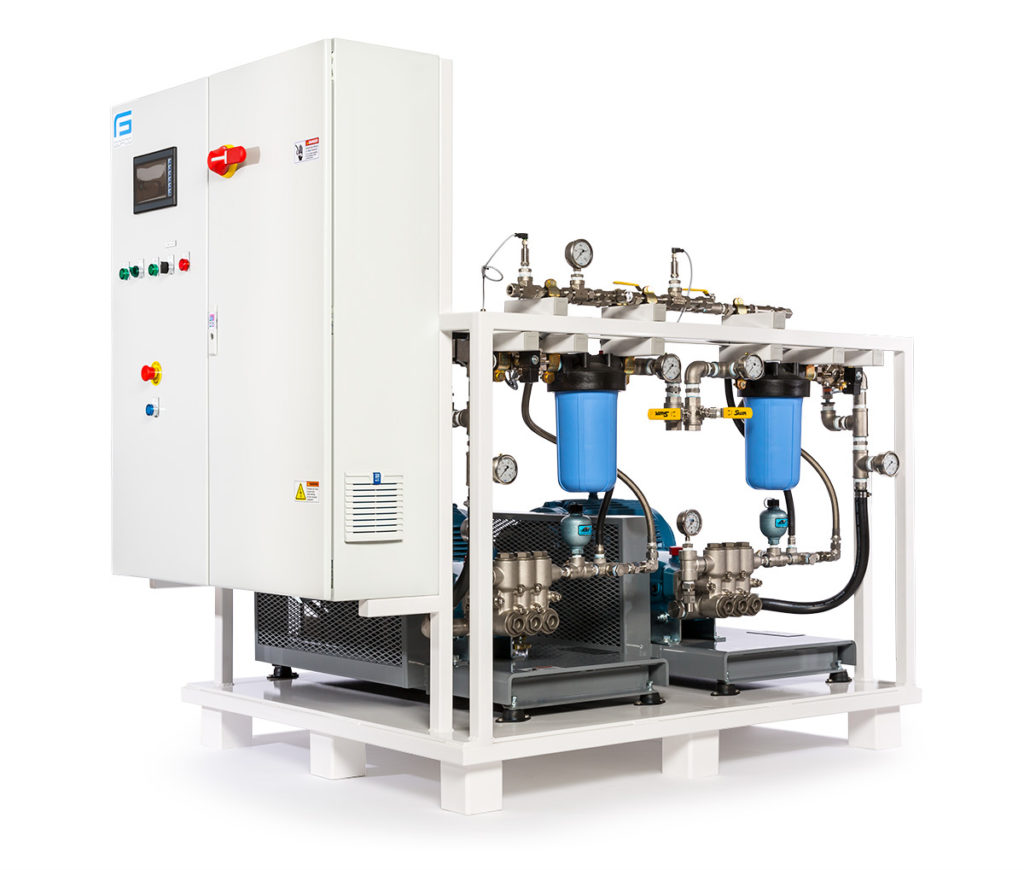 Last month we showed you how to humidify small applications without busting the budget by using our Pico Pump Rack. Here we explain how to properly select a fog pump system for large applications that require thousands of pounds of water per hour.
These projects not only demand a reliable pumping system to supply 1,000 psi water to all the nozzle manifolds, but in critical applications they also require redundancy ensuring zero downtime. Choosing the correct pump system couldn't be easier because all GoFog units can be selected with a pre-engineered option for redundancy. These units are pre-piped, pre-plumbed, factory tested, and use your desired BMS communication protocol. They operate as alternating duty/standby that automatically switches over to a standby pump and VFD if a fault condition occurs.
The GFP-6000 (pictured above) is our largest standard skid which uses (2) belt driven pump units that provide up to 6,000 lbs/hr each, at a maximum of 870 RPM. All of our systems are designed for a maximum pump speed that is less than 70% of the manufacturer's suggested rating, which provides a quiet operation and extends the required time between oil changes to every 2,500 hours. The redundancy option on our smaller pump systems (GFP-800, 1750, & 3600) have (2) direct drive pumps that are stacked on a powder coated steel rack to give the smallest possible footprint.
Our selection of pre-engineered pump systems cover 99% of the humidification applications you may run in to, allowing a quick turnaround for you or your client.
---