Thursday, September 6th, 2018
---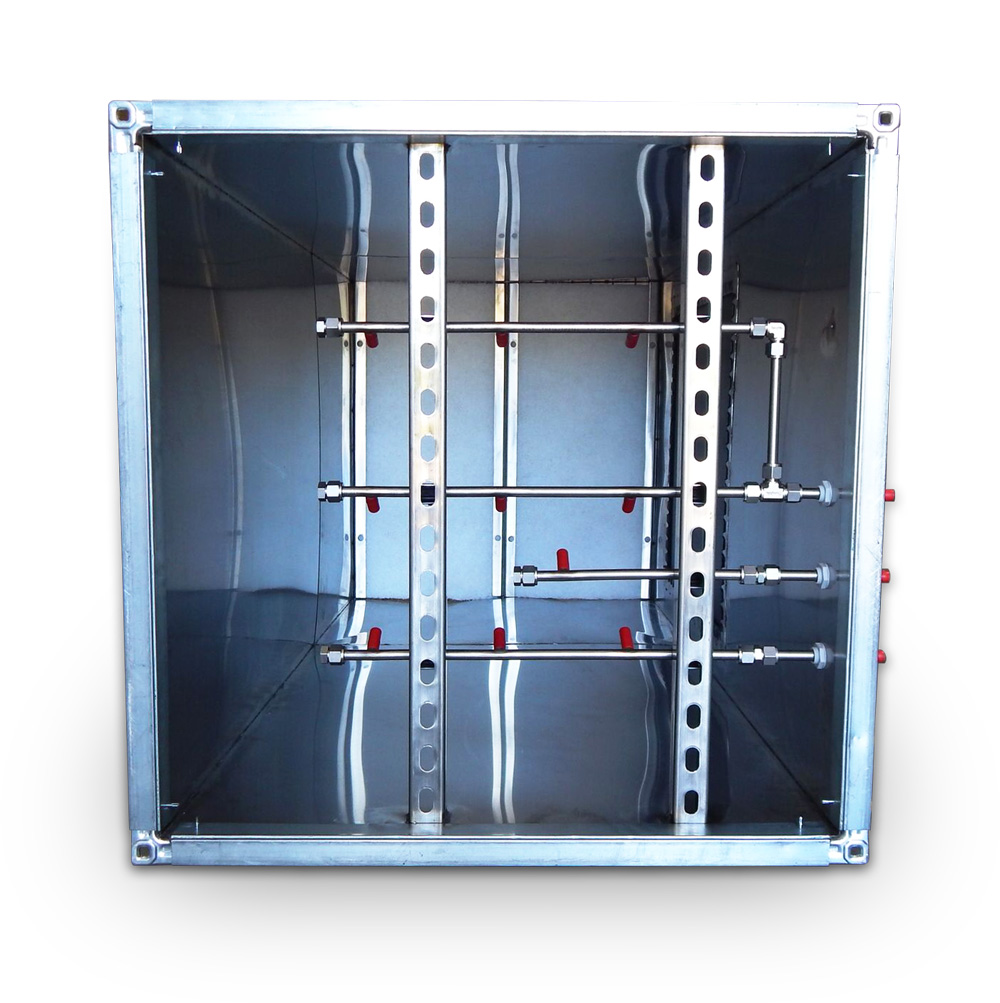 View downstream of a duct section with nozzle manifolds in the foreground and the mist eliminators in background.
Installing an atomizing humidifier inside of an air handling unit (AHU) can be difficult if there's not enough room inside the unit for optimal evaporative distance (the distance the atomized water droplets travel from the nozzles to the mist eliminators). Normally, an atomizing humidifier section would require 3-6' of evaporative distance. So, what do you do if the space just isn't available?
It's not as difficult as you might think. You just install the nozzle manifolds and mist eliminators into a modified section of ductwork instead.