Printing Humidification Systems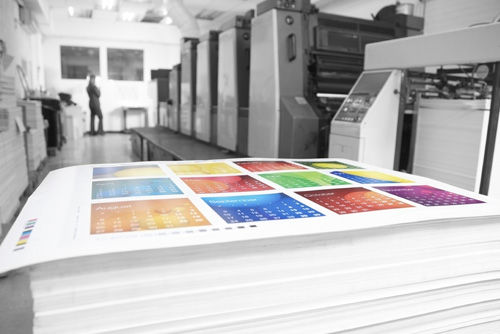 The benefits of proper humidity control for any printing operation are well known to those in the industry. Paper being hygroscopic, it will easily absorb and release moisture in a changing environment. Low humidity levels will make the pages hard to separate due to the static build-up and issues related to paper curling become more prevalent. Causing creasing and mis-feeds that lead to costly downtime.
Most ink related issues such as clogged heads, nozzle dropout, and poor ink transfer will notably increase during the winter months when the relative humidity in the building drops below recommended levels.
Properly designed printing humidification systems will allow the machine to work at higher speeds with less reject as paper curl is avoided, optimum ink transfer is provided, and sheet separation is improved. Using less than 1% of the energy of a typical steam system, the GoFog™ System is custom designed for your building and is easy to maintain.
The many benefits of the GoFog™ printing humidification systems include:
Eliminate issues with static electricity that cause costly downtime and product losses.
Provides paper stability and flexibility by maintaining proper moisture content.
Increased productivity at high speeds while decreasing rejects.
Paper warping and curling issues are eliminated.
Improved ink transfer and sheet separation.
Evaporative cooling effect reduces the cooling load and improves employee comfort.

Recommended Humidity Levels for Ideal Moisture Content
Paper Materials
Humidity
Wood Pulp (24% ash)
45-65%RH
Wood Pulp (3% ash)
30-50%RH
Rag (1% ash)
35-55%RH
75% rag (1% ash)
30-60%RH
Coniferous
25-45%RH