Manufacturing Humidification Systems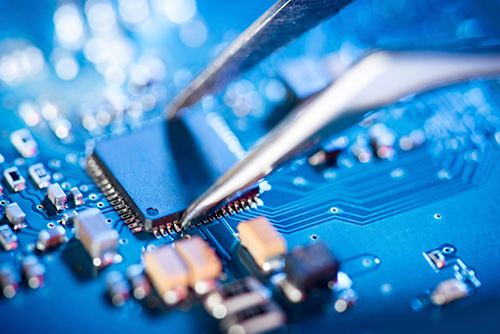 As a manufacturer, proper temperature and humidity control offers the advantage of creating a quality product that can be easily reproduced. High speed manufacturing operations suffer from static electricity related issues that result in costly down time. GoFog™ manufacturing humidification systems provide the humidity control you need with low operating costs and minimal maintenance requirements.
The GoFog™ System uses a high pressure pump to pressurize treated water to 1,000 psi. This water is then atomized into billions of tiny fog droplets through the GoFog™ Nozzles mounted throughout the plant. Zone control valves provide the ability to maintain and control humidity levels in various areas of the plant that may have different requirements.
Not only will the system deliver a stable environment for your process, it also provides a healthy environment for your employees. Low humidity can cause dry skin, sore throat, congestion and many other adverse health effects.  Viruses such as influenza thrive in dry air where they can multiply and stay airborne increasing the likelihood of transmission. Studies have shown that a work environment with proper humidity control will reduce employee absenteeism and increase production.
The many benefits of the GoFog™ manufacturing humidification systems include:
Eliminate static electricity.
Provides a stable environment enabling product repeatability and reduced downtime.
Improves IAQ (Indoor Air Quality) for improved health and comfort.
Low operating cost with minimal maintenance required.